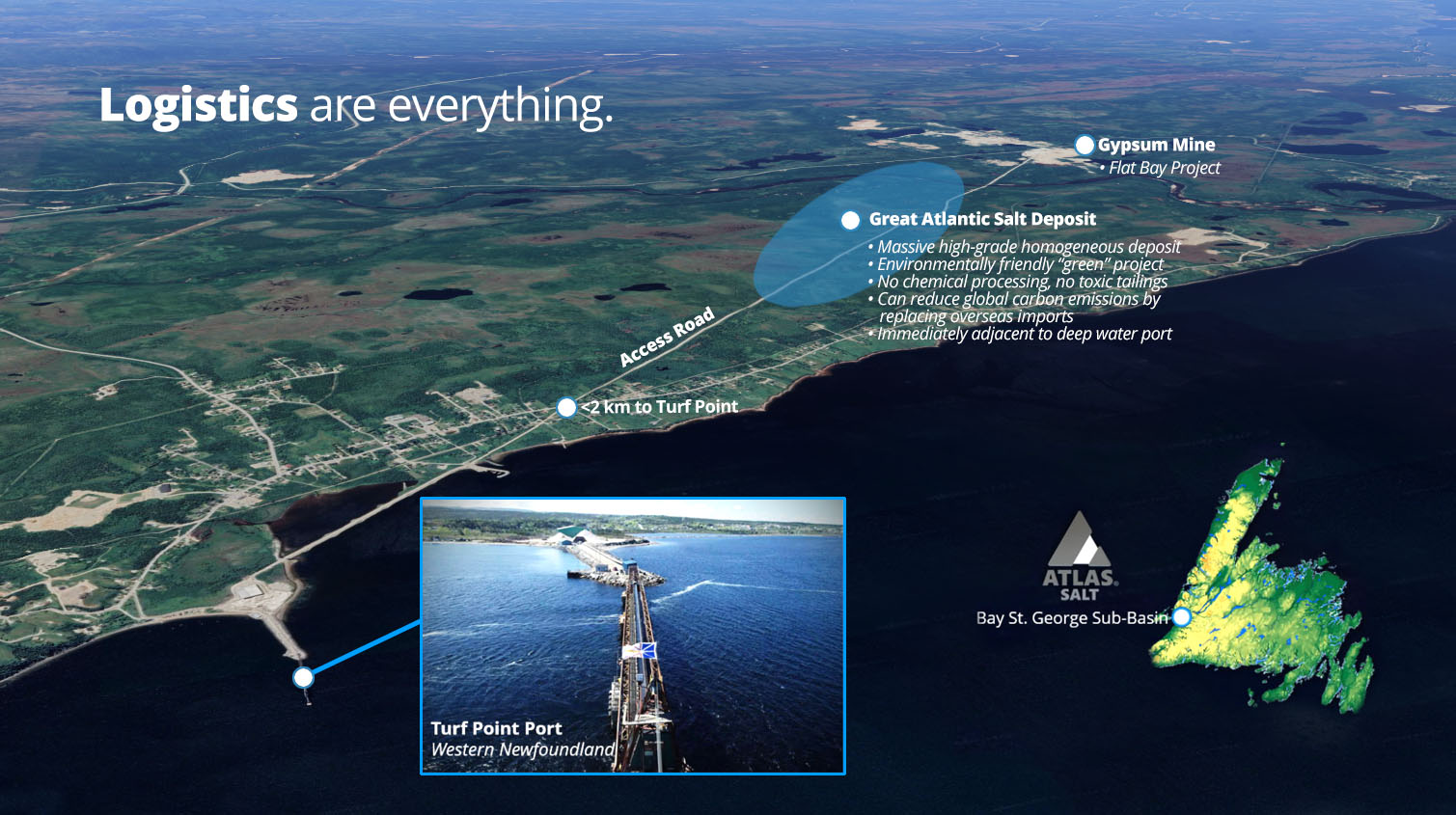 Highlights:
Deep water port (Turf Point) immediately next to deposit along a straight haulage road
On-site power
Roads and main highway connect to project
Stephenville airport just a 20-minute drive from Great Atlantic
Mining-friendly jurisdiction
Skilled local workforce
Pro-development industrial area includes Atlas' operating open-pit gypsum mine
Emerging Clean Energy Hub will turn this part of Newfoundland into an economic powerhouse
The logistics of this project are extremely compelling, allowing for a state-of-the-art 'Salt Factory' with easy access to large markets in Eastern Canada and the eastern United States.
Rowland Howe
President, Atlas Salt
Subscribe
It's going to be a SALTY Winter! Sign up NOW for media updates from Atlas Salt.