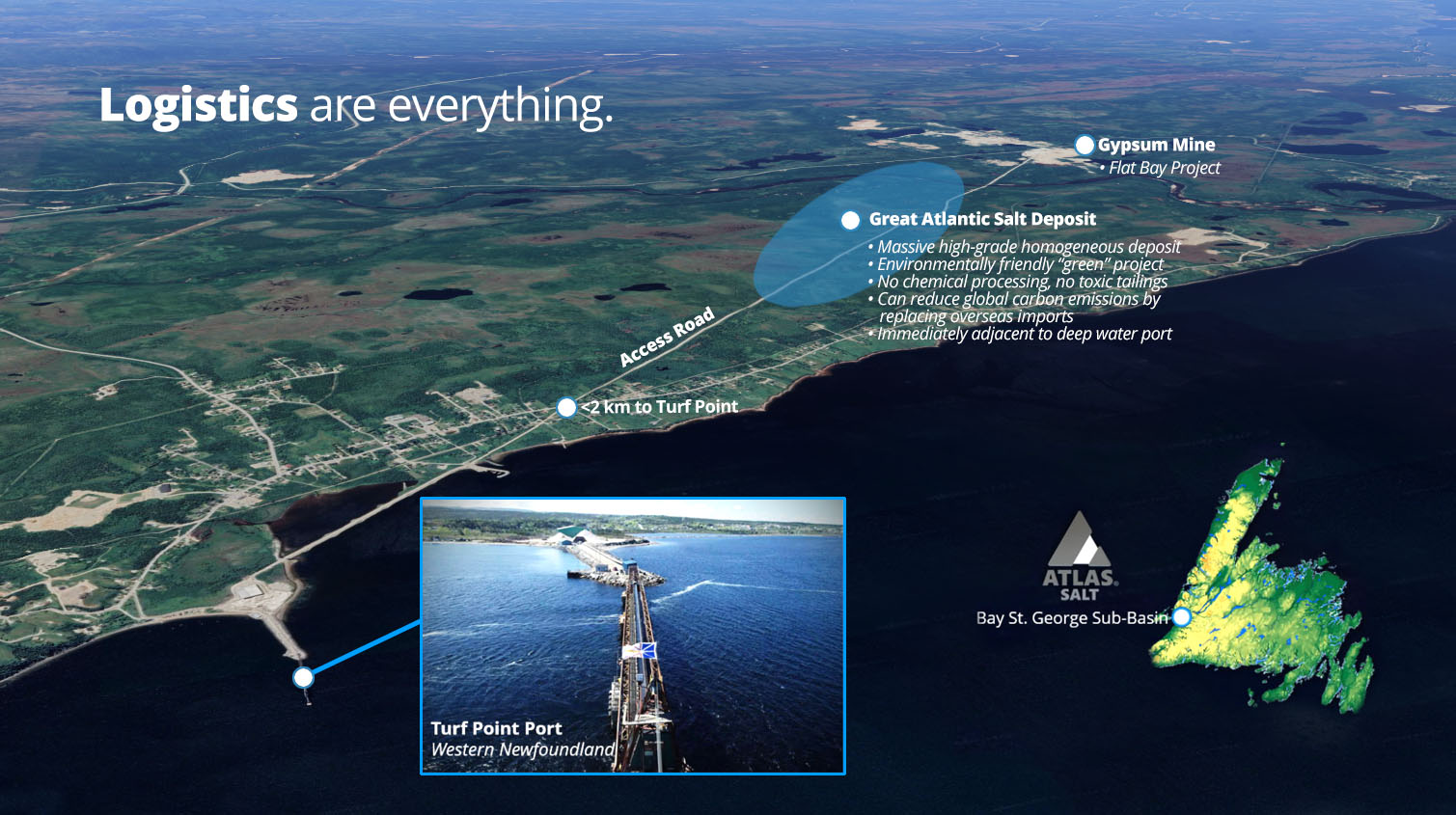 Highlights:
Deep water port (Turf Point) immediately next to deposit along a straight haulage road
On-site power
Roads and main highway connect to project
Stephenville airport just a 20-minute drive from Great Atlantic
Mining-friendly jurisdiction
Skilled local workforce
Pro-development industrial area includes Atlas' operating open-pit gypsum mine
Emerging Clean Energy Hub will turn this part of Newfoundland into an economic powerhouse
The logistics of this project are extremely compelling, allowing for a state-of-the-art 'Salt Factory' with easy access to large markets in eastern Canada and the eastern United States.
Rowland Howe
President, Atlas Salt
Subscribe
Want to be notified about our News. Just sign up and we'll send you a notification by email.